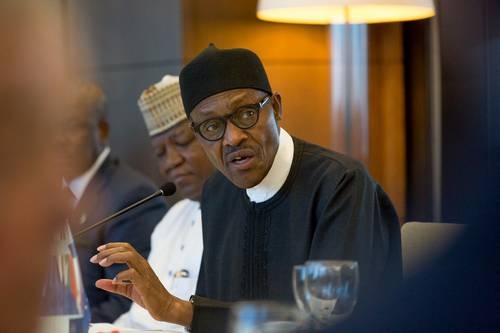 United Nations representatives and Chad Basin countries including Chad, Niger, and Cameroon met to discuss security and terrorism issues in the Lake Chad Basin area, especially Boko Haram, on Friday according to Reuters news. However, it was learned that Nigeria was not present during this meeting organized on the sidelines of the UN General Assembly.
This meeting happened after the United States announced it would provide $6.8 million in funding for the region on Friday. It has been reported that UN and international diplomats were critical of Nigeria's decision not to attend this meeting, particularly given the opportunity hold multilateral talks between the UN and other member nations.
SaharaReporters has also learned that Nigeria's absence from this meeting has created a stir amongst the Nigerian Mission to the United Nations, located in New York City, and members of President Buhari's delegation because of the negative media attention it received.
One source speaking with SaharaReporters said, "at the very least the National Security Adviser should have been present at the meeting." Major General (Rtd) Monguno, the National Security Adviser to President Buhari, accompanied President Buhari to the UN on a lean 27-man delegation.
SaharaReporters spoke to a spokesman for President Buhari who said that, "we have been part of many meetings about this Boko Haram issue, including those with [the UN Aid Chief] Stephen O'Brien." The spokesman said that President Buhari has been part of many meetings and that there are far more meetings than he would be able to attend.
"We are offering a rebuttal to [those news stories] and want to say the President has shown a commitment to addressing security issues," the spokesman added.
President Buhari stated during his inaugural address that his administration would end the Boko Haram menace in northeast Nigeria. As of last week, however, the Nigerian 7th Army Division Spokesman, Colonel IT Gusau, announced that all unauthorized animal and vehicle traffic was banned in Borno State due to fear of Boko Haram attacks.